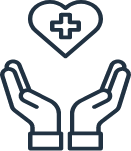 Medicare
Total Lifetime Care Insurance makes Medicare easy. Medicare can be confusing and at Total Lifetime Care we help you find the right plan to fit your needs. We simplify the process and make it as easy as possible on you, while we do all the work for YOU!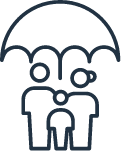 Life Insurance
Life Insurance is an important aspect in assuring your financial security. We will work with you to design a plan that fits your needs and budget. We work with a wide variety of carriers to show you the best option's you have.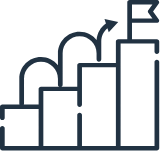 Careers
We empower our brokers and give them the resources and opportunities to succeed. We don't succeed unless you do!
Discover all the benefits and resources we provide to our brokers.
Ask Us!
Have a question about your Medicare coverage options?
Wondering what protection you can get?
Questioning your current life insurance policy?
Ask Us! We are here to help and would love to answer all of your questions.
Complete the form and we will contact you shortly. Please give us your contact details & let us know what you are interested in discussing.
Or feel free to call us  (1-800-658-0657)
Click here

They helped us find a plan that not only saved us over a thousand dollars a year on our medication's but also quadruples the number of Doctors & Pharmacies we can see. Thank you Rich for working with us. We will be clients for life.
Rich took the time to explain exactly why, what and how things were taking place and never treated me like I was anything less than a cherished client – It was just a great experience.
Honest & realistic agents! I liked that they are independent so I knew they were really working for me and not on me.
We were referred by my Brother and he never likes anyone so just based on that we knew we had to see who they were and what they did. After one visit we determined to make them our Brokerage group. Our agent's recommendation was honest, respectful and discussed in a way we understood.
We have worked with Total for over seven (7) years and our clients & members couldn't be happier. Their agents are always professional and courteous. Frankly, after being burned in the past they are now only brokers we allow to talk at our meetings and facilities. Great partner and proud to say it!
Truly an Agents agency. After working in the insurance industry for the past 32 years, I have found them to be honest, knowledgeable and personable.
Total Lifetime has helped us tremendously in the growth of our agency. They are available for individual consultation, offering insight & motivation that has directly led to a measurable increase in our business.
They have helped me in every step of establishing myself in the Senior health and Life insurance field. From regularly scheduled, local in person training to helping me to develop and implement a tailored marketing campaign, they are MY agency!